Notre photobookista, Oleñka Carrasco, a arpenté les allées du Monoprix en quête de dummies non soldés. Et elle a rempli son caddie de petites merveilles.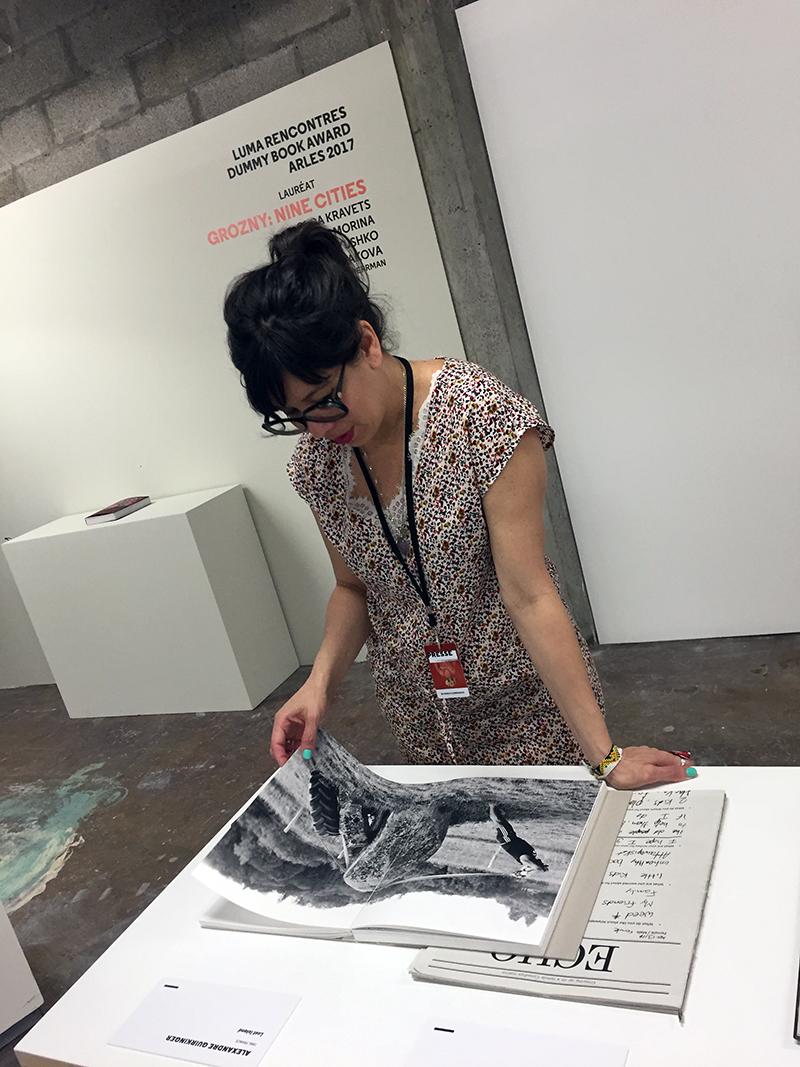 English version included below
Pas facile de trouver le lieu de l'exposition : me voilà dans une sorte de rally entre les rayons des vêtements soldés de Monoprix et les flèches qui me mènent à un espace vide tout d'abord, pour ensuite retrouver tous les livres nommés au Prix de Livre de l'année (et classés en 3 catégories), et le Luma Dummy Book Award.
Des maquettes assez classiques, peut-être moins risquées que l'année dernière, et comme chaque année, des sujets  très divers.
Entre la chaleur et la lumière peu flatteuse pour la présentation des travaux, je feuillette les dummies et je retrouve des  histoires souvent incompréhensibles : il faudrait presque une petite description pour chaque maquette. Néanmoins, je plonge, j'oublie l'extérieur, je touche ces maquettes et je me souviens de la raison pour laquelle j'aime autant ce prix : il récompense une maquette originale d'un.e photographe la plupart du temps inconnu.e. Au bout du chemin, la découverte de petites perles rares qui sont en dehors du circuit éditorial traditionnel.
Voici la sélection de mes 4 coups de coeur pour cette édition.
Bonne chance à tous les participant.e.s !
Le gagnant.e sera annoncé jeudi 05/07 à 22h au Théâtre Antique.
The Shibayamas, Giancarlo SHIBAYAMA
You never told me about your time in prison, Schore MEHRDJU
Echo, Angeniet BERKERS
Lost Island, Alexandre GUIRKINGER
Écrivaine et photographe, Oleñka Carrasco met son accent au service de Viens Voir une fois par mois, pour la découverte de photobooks, livres d'artistes, livres de photo-texte, mais aussi des éditeurs indépendants. Bref, toutes les tendances de l'objet livre. Fanatique de la création d'histoires, elle sera notre guide d'exploration dans le monde des livres.
Reply to: olenkac.viensvoir@gmail.com
Suivez nous : https://www.instagram.com/olenkacarrasco/ et https://www.instagram.com/viensvoirblog
English version
Our photobookista, Oleñka Carrasco walked the Monoprix aisles in search of open dummies. And she filled her cart with little wonders.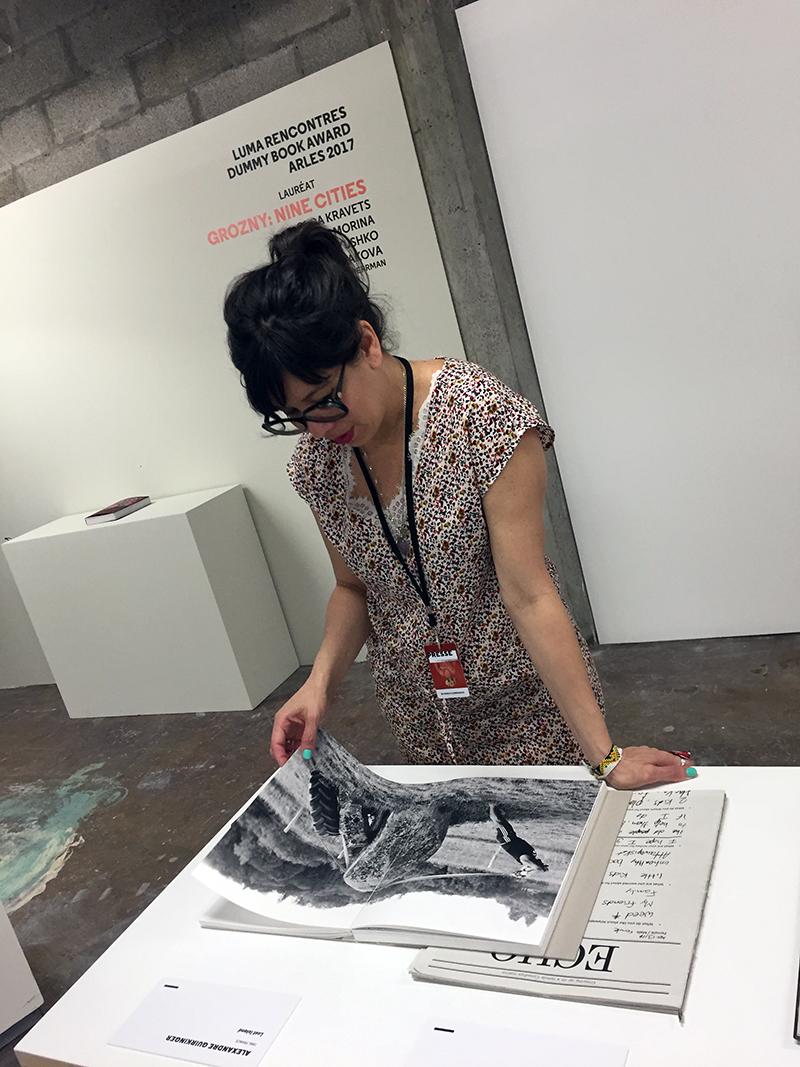 Not easy to find the place of the exhibition: here I am in a sort of rally between the shelves of Monoprix's sales clothes and the arrows that lead me to an empty space first of all, then to find all the books nominated for the Book of the Year Award (and classified into 3 categories), and the Luma Dummy Book Award.
Rather classic models, perhaps less risky than last year, and as every year, very diverse subjects.
Between the heat and the unflattering light for the presentation of the works, I leaf through the dummies and I find often incomprehensible stories: it would take almost a small description for each model. Nevertheless, I dive, I forget the outside, I touch these models and I remember why I love this prize so much: it rewards an original model of a.e photographer most of the time unknown.e. At the end of the road, the discovery of small rare pearls that are outside the traditional editorial circuit.
Here is the selection of my 4 favorites for this edition.
Good luck to all participants!
The winner will be announced Thursday 05/07 at 22h at the Théâtre Antique.
The Shibayamas, Giancarlo SHIBAYAMA
you never told me about your time in prison, Schore MEHRDJU
Echo, Angeniet BERKERS
Lost Island, Alexandre GUIRKINGER
Writer and photographer, Oleñka Carrasco puts her accent at the service of Viens Voir once a month, for the discovery of photobooks, artists' books, photo-text books, but also independent publishers. In short, all the trends of the book object. Fanatic about creating stories, she will be our guide to exploring the world of books.
Reply to: olenkac.viensvoir@gmail.com
Follow us : https://www.instagram.com/olenkacarrasco/ et https://www.instagram.com/viensvoirblog